Keller provided an alternative solution that had significant cost and time savings.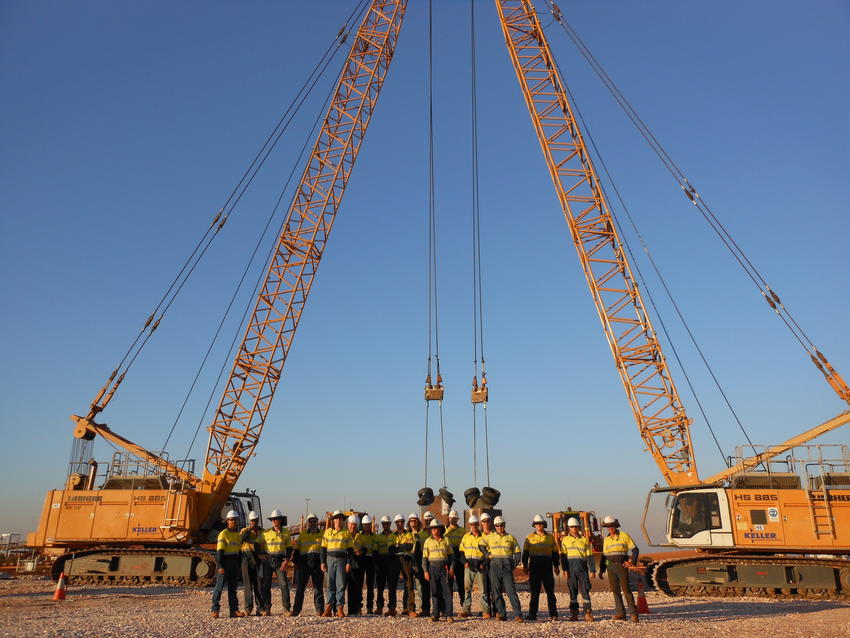 The project
The Utah Point Expansion Project at Port Hedland aimed to increase the iron ore stockyard's capacity from 5.6Mt per year to 15Mt per year. Keller was awarded the contract to design and improve the site's soft clays, to provide sufficient support to the 17m high iron ore stockpiles.
The challenge
The stockpiles impose significant loads on the soft clays, leading to settlement and instability of the slopes. Traditionally, ground improvement would have comprised preloading, often with wick drains. However time was short, so an alternative ground improvement solution was needed to complete the project    within the programme.
The solution
Keller worked with the project team to develop an alternative solution using dynamic replacement as an alternative to stone columns, delivering significant cost and time savings. Dynamic replacement columns approximately 2.5m in diameter, comprising imported granular fill, were driven through the 2m to 3m thick very soft clays to improve the soil's shear strength and limit long term settlement. Stone was delivered to site during the mobilisation and detailed design stage, which allowed work to start immediately after the design was approved. Keller used two, 120t cranes to complete the work ahead of schedule, with bulk earthworks proceeding  immediately thereafter.