In-situ compaction of the upper 2-4m of loose sand avoided excavation and replacement of the soil in thin layers while high productivity compaction permitted the client's general earthworks to proceed on an accelerated program.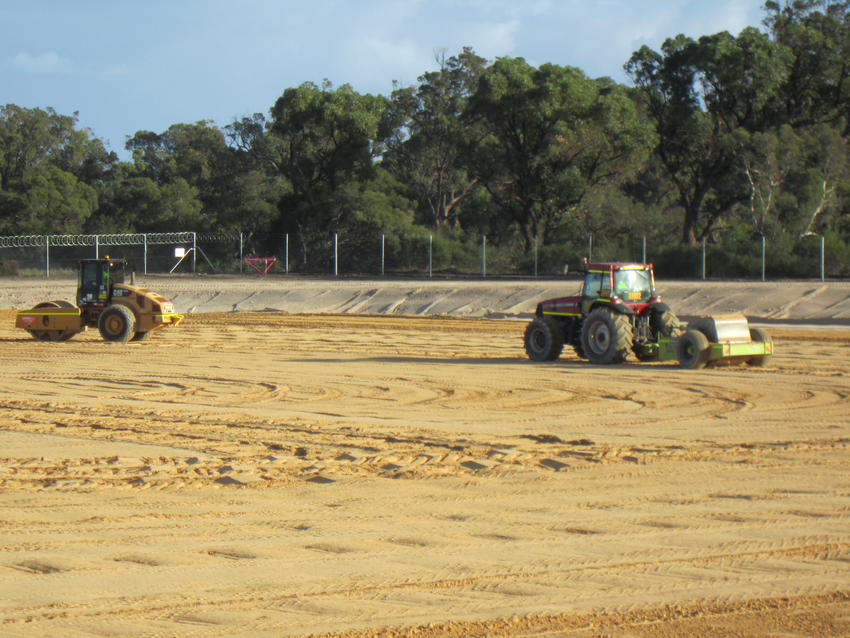 The project
Perth's south west corridor is experiencing rapid population growth, driving the need for additional infrastructure. One of these schemes is a new waste water treatment plant at East Rockingham. Keller was commissioned to carry out ground treatment across the site.
The challenge
The top 2-4m of loose sand needed to be stiffened to provide a suitable and uniform foundation material (with a target CPT cone resistance of 10MPa), below an oxidation ditch and four clarifier tanks.
The solution
Keller worked with the TASK JV during the design phase to establish the best ground treatment method. Impact rolling (Rolling Dynamic Compaction) was chosen and Keller treated an area of 36,000m2 using a 12t, four-sided roller. The number of passes was confirmed during a site trial (30-40 passes) and treatment was verified using CPT before and after compaction. Deep in-situ compaction by impact rolling offered significant cost savings to the client and also shortened the earthworks element of the project compared with excavation and re-compaction. An added benefit is that long term settlement will be reduced, making the facility easier to maintain over its lifetime.