One of the world's largest ever piling projects where Keller were recognised for multiple safety awards from both Bechtel and Chevron.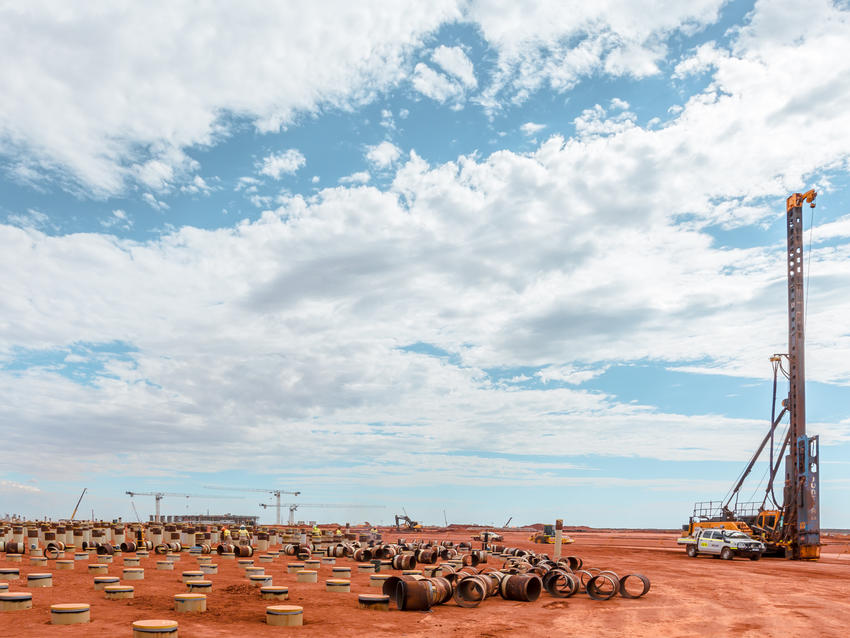 The project
In late 2011, Chevron Australia began building the $29 billion Wheatstone LNG Project, 12km west of Onslow on the Pilbara coast of Western Australia. Keller were engaged to provide procurement, installation, testing and trimming of more than 25,000 driven steel tube piles (355mm diameter to 610mm diameter) over the course of a rigorous 16-month program.
The challenge
The resource-intensive project had both logistical and geographical challenges. There were large quantities of steel tube to import, transport, store, deliver to pile locations, and install in a remote location in NW Western Australia. It also meant a significant number of personnel and equipment were required onsite due to sheer magnitude of the works.
The solution
Keller implemented a cradle-to-grave digital and paperless system to manage steel tube logistics, invoicing, quality, and installation data recording. Only Keller were able to provide the financial robustness necessary to underwrite the project, and enable the development of a brand new piling plant and purpose built equipment (such as side-loaders for efficient steel tube movement on site) that minimised labour and improved quality and safety.