Dynamic replacement allowed construction of heavy haul roads and duct banks across areas of soft marine clays at a major LNG project.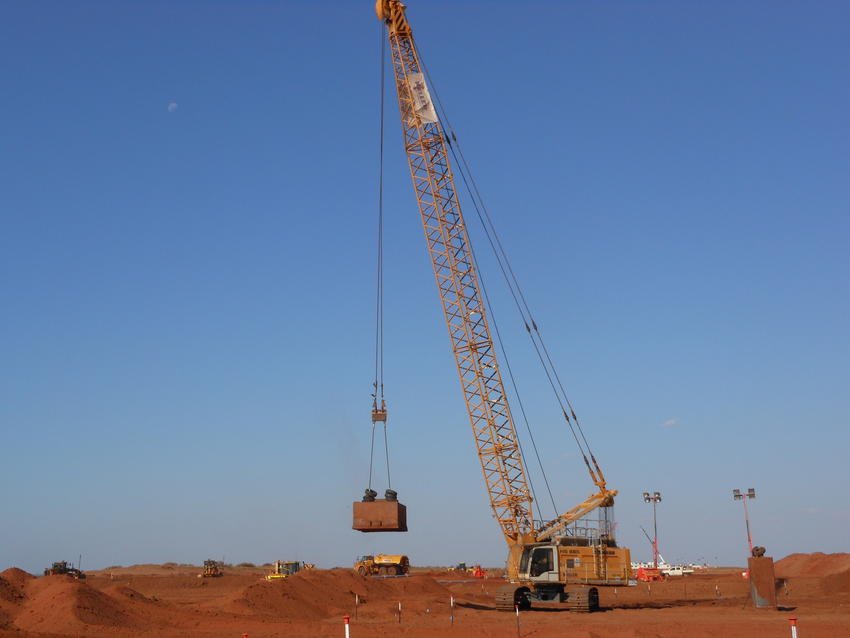 The project
The Wheatstone LNG project at Ashburton North Strategic Industrial Area, near Onslow in Western Australia's Pilbara region, is one of Australia's largest  resource schemes.
The challenge
Two heavy haul roads were needed to transport prefabricated LNG modules between a wharf and process plant site. These, along with duct banks carrying plant utilities, crossed areas of silty sand and up to 5m thick soft marine acid sulphate clays. Improvement was needed to limit settlement and increase bearing capacity
 
The solution
Keller worked closely with the delivery team to develop a ground improvement solution to treat the area of 71,100m2, using dynamic replacement and prefabricated vertical drains. The alternative solution avoided a number of risks associated with the specified lime stabilisation method, notably material supply and also the variable moisture contents of the in-situ material. Site-won sand was used to form the dynamic replacement columns, and the sand also provided a stable working platform. Verification testing included pre- and post-treatment CPTs, flat dilatometer tests, column excavation and plate load testing. Additionally, a trial embankment, instrumented with settlement plates,  Shape Accel Array and piezometers was built to demonstrate treatment performance.