News article category
Workplace and people
After his first year with Keller, we caught up with Graduate Tristan, to see how his experience has been and what plans he has for his future…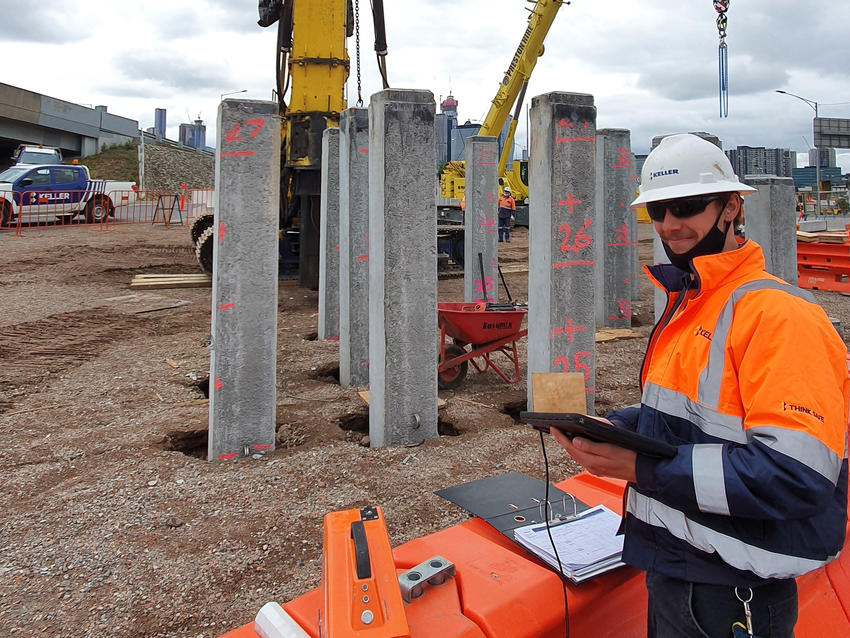 How long have you worked for Keller?
1 year 
Where have you been working and what are your responsibilities?
Melbourne Metro Tunnel Project (Domain Station), West Gate Tunnel Project (East Zone), Level Crossing Removal Projects (Cranbourne, Werribee). Predominantly working closely amongst site operations with an emphasis on QA across diaphragm wall, precast and bored pile products. Alongside a good exposure to PDA testing on precast piles.  
Where did you study and what qualification/s did you obtain?
RMIT university in Melbourne where I picked up an honour's degree in civil engineering and a bachelors degree in business management. 
Have you found a connection between you're studies and Keller?
Certainly, right across the entire spectrum that the course provided. From applying first principles engineering, right through to observing how business management theories on organisational and interpersonal levels playout in the industry. 
What has been a highlight experience for you?
Probably my first project at Domain Station, being surrounded by a strong and well-rounded team, led by people with a wealth of knowledge, patience, and willingness to trust me with responsibility.
What are the most enjoyable aspects of the job for you?
Putting the last pile in on every job. My short experience in the industry soon solidified my passion for engineering in construction, to deliver tangible results building a better community. It's a great feeling reflecting back on a successful job that is attributed to the hard work and accumulating strengths provided by each individual member of the team. 
Has Keller provided sufficient training and support to allow you to perform your role?
The hands on and practical approach has quickly brought me up to speed with the demands of site operations. Being positioned among strong leaders has been a major attribute to my progress.
What vision do you see for your career progression?
I can confidently say that I do enjoy the dynamic nature of the construction industry, along with its evolving challenges and am inspired to pursue senior roles that will also harness my management studies, hopefully accomplished with Keller. 
Do you think Keller enforce a strong safety culture? 
Certainly. Being immersed in the thorough safety culture at work every day, I have noticed the way I observe and approach risk in my own personal life has drastically changed. And coming from a person who is still relatively green to the industry, the team at Keller definitely lookout out for one another. 
Did anyone influence you to enter a career in construction?
No, I've always liked working on projects, planning, building and delivering. I saw engineering in the construction industry as the perfect way to channel my practical ambitions complemented by theoretical thinking. 
Overall, what is Keller doing well? 
I think Keller is combating the current pandemic crisis well, from a safety and performance perspective. It's unprecedented circumstances with no perfect formula to approach it. But the open and frequent communication team wide is proving effective.