News article category
Project
Keller has begun work on foundations for the latest tower set to spring up on Australia's famed Gold Coast. It's a contract that was secured in a highly competitive market and will benefit from Keller's breadth of techniques and depth of expertise.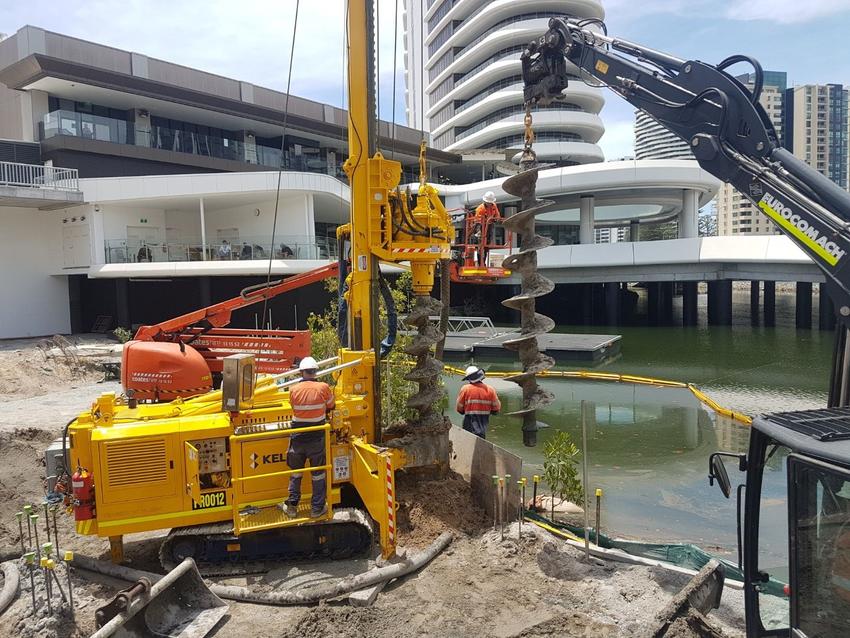 The proposed A$400 million, 53-storey high-rise development will house a luxury Dorsett hotel and residential apartments at the existing Star Gold Coast casino and hotel complex. It'll also create hundreds of jobs in the coming years. 
The Gold Coast is an area Keller knows well, having completed a number of projects there, but this latest contract win represents a significant coup. "Due to the complexity of the works, the difficult ground conditions and the diverse range of products we can bring to the project, we were able to demonstrate our expertises and secure the tender in what is a very competitive market" says Senior Project Manager Gary Edwards.
"Our design and pre-construction team has done an amazing job developing a scheme that will allows us to tackle the project's challenges, including working on a constrained site (2,500m2) right next to a live casino and hotel complex. It's now vital we work closely with the client to understand their needs and get the sequencing right."
A multitude of techniques 
The project has been in the planning stages for several months, with Keller developing a design solution that, due to restricted-access working conditions and in order to optimise the foundations, uses a multitude of techniques to maximise time and cost efficiencies.. 
Time to deliver
Ground conditions will also present a challenge, with a high water table just 1.5m below the surface, loose sands up to 30m, then sandy clays, followed by high-strength rock at around 40m.
The Keller team started on site in late November 2018 and is scheduled to finish mid-May 2019. With more towers planned for the same development. Nigel says the project is a prime opportunity to impress a new client.
State Manager