News article category
Workplace and people
To celebrate International Women in Engineering Day (for which the theme is #ShapeTheWorld), we spoke to Danah Crichton our Graduate Engineer in Queensland.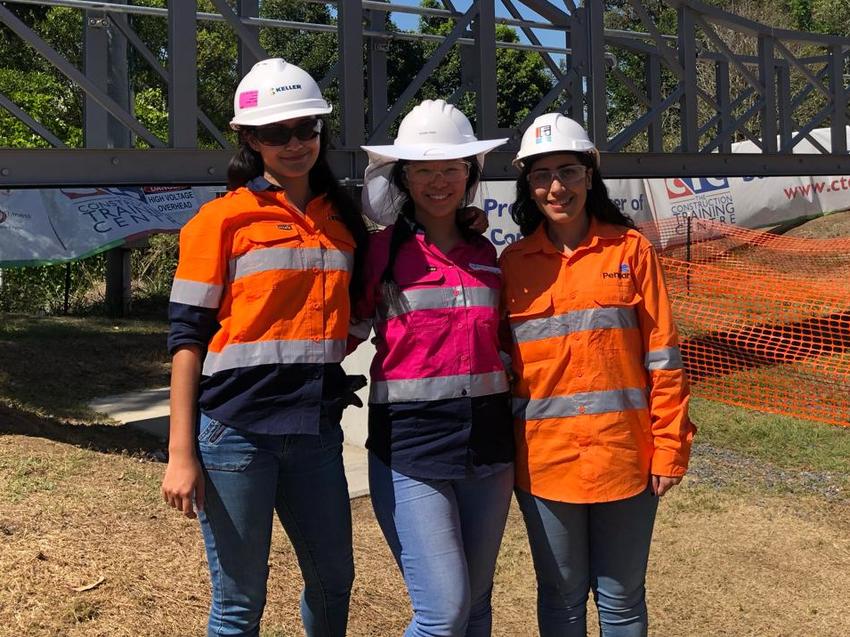 I started with Keller as a student engineer in May 2019 and was offered a graduate engineering role in January 2020. I'd always had an interest in working in a variety of different situations and places, and with Keller I've been able to experience plenty of that so far. When I was given the chance to work as a student engineer, I took it with both hands and really found myself invested in the people and the company.
From the get-go I've found that everyone here is very welcoming and willing to get me involved with a bunch of different jobs. Everyone is eager to pass on a whole lot of teaching and this has made a world of difference to someone like me with very little exposure to the industry.
I've never found it much of a concern as to whether the people surrounding me in the workplace are predominantly male or female – although it's definitely encouraging to encounter other women in the industry. In fact, the best encouragement I've had as a female engineer is being able to work alongside other very capable and knowledgeable female engineers. I've learnt so much from them and hope that I can play that role for other young engineers in the future.
You get a lot of support from Keller, in the sense that there's so much depth of experience here. I've also had plenty of one-on-one support – no-one has ever made me feel stupid for asking questions (including the stupid ones), which is great!
#ShapeTheWorld to me sounds a lot like what we do here!
Project Engineer